Programs & Lectures
Finnish Fridays
Location
Cranbrook Art Museum
39221 Woodward Avenue
Bloomfield Hills, MI 48304
May 5, May 19, June 9 and June 23
6–8:30pm
Advance tickets $12, $15 at the Door
In celebration of Finland's centennial of independence, Cranbrook Art Museum, the Cranbrook Center for Collections and Research, and Saarinen House have teamed up to offer "Finnish Fridays" – four nights of special evening programming held on May 5, May 19, June 9 and June 23.
Check in at the Art Museum front desk, then gather on the Peristyle for Finnish games and an art-making activity. A cash bar will be available. Tour Finland 100: The Cranbrook Connection, which recognizes Finland's centennial of independence and examines the profound influence this country has had on the development of the arts in America.
Explore "Saarinen Home: Living and Working with Cranbrook's First Family of Design," the first major reinterpretation of Saarinen House since the house museum opened in 1994. Curators will be on hand at the Cranbrook Art Museum and in Saarinen House to tell the "behind-the-scenes" story of the Saarinens at Cranbrook. The Archives Reading Room (located in the Art Museum's lower level) will also be open, featuring tables filled with Saarinen-related treasures and archivists ready to answer your pressing questions. Meanwhile, Saarinen home movies will be screened in Saarinen House, accompanied by Finnish music and popular tunes of the 1930s and 1940s performed live on the custom-designed 1930s piano. Enjoy Loja Saarinen's famous Pineapple Upside Down Cake in the Saarinen House courtyard!
Call the Cranbrook Art Museum at 248.645.3320 or click here to make a reservation.
All tickets will be held under your name at the Cranbrook Art Museum front desk. Your ticket grants you admission to any one of the Finnish Fridays. Tickets are transferable but are non-refundable.
Presented by the Center for Collections and Research and Cranbrook Art Museum.
---
Inaugural Center Bauder Lecture
CRANBROOK CENTER FOR COLLECTIONS AND RESEARCH PRESENTS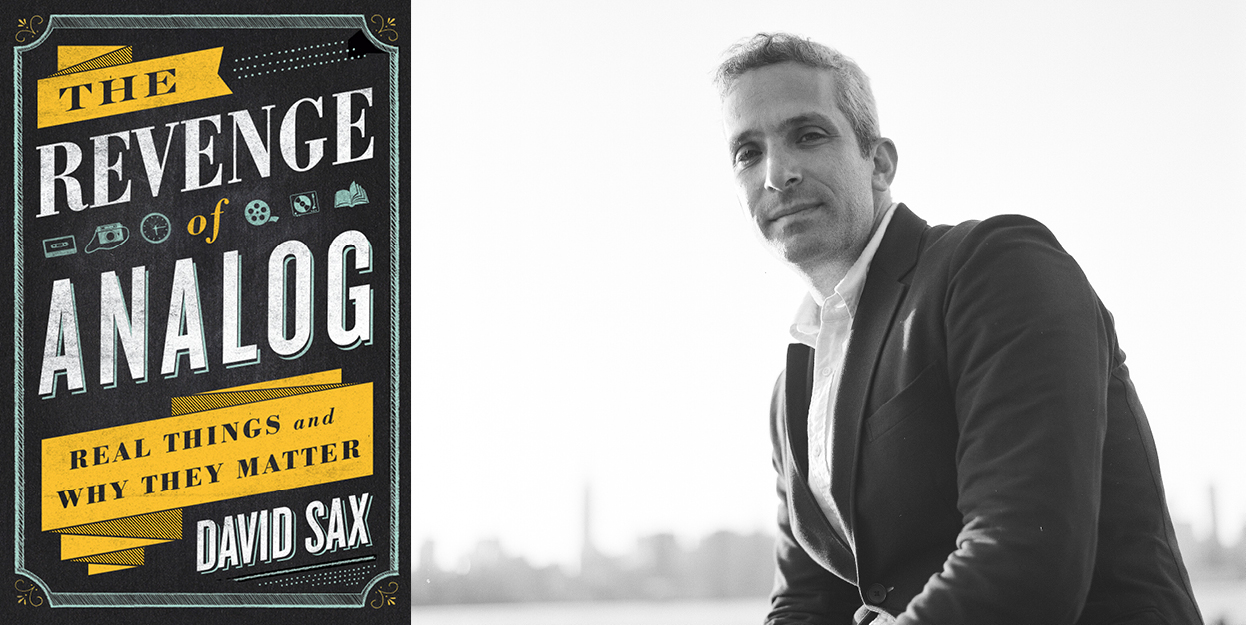 The Revenge of Analog:
Real Things and Why They Matter
Lecture and Conversation with Author David Sax
Sunday, April 9, 2017, 3:00pm
Cranbrook School Performing Arts Center
The lecture will be followed by a Reception and Book Signing in Page Hall Common Room
Admission is Free
---
We live, work, and sell in a world of real things, argues David Sax--even amidst the so-called digital age. In his new book, The Revenge of Analog: Real Things and Why They Matter (a New York Times choice for "Critics' Top Books of 2016"), Sax explains how the return of tangible products and processes--think vinyl, Polaroids, Moleskine notebooks, brick and mortar retailers, and more--are proving best for business by giving us exactly what digital cannot: tactility, authenticity, and soul. It is a story that not only impacts what we buy and sell, but why museums and archives preserve and conserve the objects and buildings--the real things--that are central to their missions.
This lecture launches the Center's Lillian and Donald Bauder Lecture Series. Established in 2016 through a generous gift from Cranbrook President Emeritus Dr. Lillian Bauder, this endowed lecture series allows the Center to bring to campus a speaker of national significance whose work intersects with the history of Cranbrook and its legacy for future generations. A visionary leader, Dr. Bauder served as Cranbrook's President and Chief Executive Officer from 1983 to 1996, a period during which she not only developed Cranbrook's first community-wide strategic plans but also created a master plan that ultimately led to the building of the Vlasic Early Childhood Center, the Williams Natatorium, the Academy of Art's New Studios Building, and the expansion of the Institute of Science. In 1996, Dr. Bauder became Vice President of Masco Corporation, a position she held until she retired in 2007. A 2014 recipient of Cranbrook's prestigious Founders Award, Dr. Bauder and her husband Donald Bauder now reside in Columbia, Maryland.
---
About the Author
A sophisticated analyst of major consumer shifts, David Sax also is the author of two other fascinating accounts of pop culture and business. In The Tastemakers: Why We're Crazy for Cupcakes but Fed Up with Fondue, Sax argues that food trends are not only a collection of photos on Instagram--they have an everlasting effect on our culture, workforce, economy, health, and day-to-day lives. His previous book, Save the Deli: In Search of Perfect Pastrami, Crusty Rye, and the Heart of Jewish Delicatessen, won the James Beard Award for Writing and Literature. Sax's other writing appears regularly in the New York Times, Bloomberg Businessweek, the New Yorker's business blog, and the LA Times, and he is a regular feature on CBC Radio and NPR.
---
Additional Information
The Cranbrook Schools Performing Arts Center (PAC) and its adjacent parking lot is located at 550 Lone Pine Road at the northeast corner of Orchard Ridge Road. The Reception and Book Signing will take place in the Page Hall Common Room, a short walk from the PAC in the middle of the Cranbrook Campus Quadrangle. Copies of David Sax's book will be available for purchase at the lecture. For more information, please contact the Center for Collections and Research at 248.645.3307.
---
Photo Credits (left to right):
Left: The Revenge of Analog: Real Things and Why They Matter Book Cover, Courtesy PublicAffairs Books. Right: David Sax, Photography by Christopher Farber, Courtesy PublicAffairs Books.
---
Past Lectures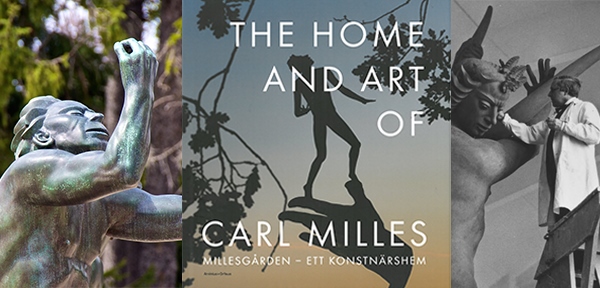 Center 2016 Holiday Concert
CRANBROOK CENTER FOR COLLECTIONS AND RESEARCH PRESENTS
Carl Milles's Muse: Ludwig van Beethoven
A Concert at Cranbrook with Pianist Christopher Harding and Violinist Kathryn Votapek
Featuring the Cranbrook House Steinway & Sons Concert Grand Piano
F Major Romance, Op. 50 (8 minutes, 30 seconds)
Sonata for Piano and Violin in C Minor, Op. 30, No. 2 (27 minutes)
Sunday, December 11, 2016, 3:00 p.m.
Cranbrook House Library
Program Celebrates the North American Premiere of the Book
Millesgården: The Home and Art of Carl Milles
With an Essay by Center Director Gregory Wittkopp
The Concert will be followed by a wine reception with the musicians and a book signing with Gregory Wittkopp
Tickets $75 per person (includes a $25 tax-deductible donation to the Center)
For reservations, please call the Center at 248.645.3307. Advance registration is required.
Join the Center for Collections and Research as we use music to weave together the stories of Cranbrook, Carl Milles, and Beethoven in celebration of a new book about Millesgården.
Why Carl Milles? Milles served as an early head of Cranbrook Academy of Art's Sculpture Department, and over fifty of his works grace our campus grounds. In Europe, he is renowned for his magical home, studio, and museum, Millesgården, situated on an island overlooking Stockholm's harbor. The book highlights Millesgården for a new audience here at Cranbrook.
Why Beethoven? We know Carl Milles drew inspiration from Ludwig van Beethoven, in particular the magnificent Symphony No. 9. There are two Milles sculptures of Beethoven in Cranbrook's collection, including one that is the only identified figure in the Orpheus Fountain.
Why December? The Stockholm publisher Arvinius+Orfeus, in association with Millesgården, just published a sumptuous new book, Millesgården: The Home and Art of Carl Milles. The texts include an essay by Center Director Gregory Wittkopp, "A Courtship with Cranbrook: Carl Milles Settles in America." While the book was released in Sweden this summer, it will not land in the United States until the North American book launch at Cranbrook on December 11th—just in time for holiday gift-giving.
For more information on this holiday concert, the musicians, and the book, please see the information at the bottom of this email. We hope to see you on December 11th!
Cranbrook Center for Collections and Research
P.O. Box 801
Bloomfield Hills, Michigan 48303-0801
Phone: 248.645.3307
Email: Center@cranbrook.edu
Cranbrook House
380 Lone Pine Road
Bloomfield Hills, Michigan 48304
About the Concert
In 1802, Ludwig van Beethoven wrote a letter to his brothers Carl and Johann that expressed his wish to die, citing worsening deafness, difficulty finding his place socially, and a mysterious ailment that he felt was twisting his life. Together, these afflictions produced a despair mitigated only by his firm conviction that he could not leave this earth before giving all that was within him. He wrote of immense joy in his heart, and love for all mankind. We hear the truth of his words played out through his music today, and indeed stretching all the way to his monumental declaration of love for all -- the choral movement of the Ninth Symphony.
The Sonata for Piano and Violin in C Minor, Op. 30, No. 2, which was published in 1803, was composed during the events leading to the writing of his famous "Heiligenstadt Testament" (the letter referenced above) and reflects the darkness of his mood, albeit with some fun and joy in the scherzo movement. The F Major Romance, Op. 50, is full of the love Beethoven found in his heart. Written in 1798, it was not published until 1805, well after he had come to terms with the circumstances that dictated his life of isolation due to his deafness.
About the Pianist
Pianist Christopher Harding maintains a flourishing international performance career, generating acclaim and impressing audiences and critics alike with his substantive interpretations and pianistic mastery. He has given frequent solo, concerto, and chamber music performances in venues as far flung as the Kennedy Center and Phillips Collection in Washington, D.C., Suntory Hall in Tokyo, the National Theater Concert Hall in Taipei, the Jack Singer Concert Hall in Calgary, and halls and festival appearances in Newfoundland, Israel, Romania, and China.
Harding's concerto performances have included concerts with the National Symphony and the Saint Louis Symphony Orchestras, the San Angelo and Santa Barbara Symphonies, and the Tokyo City Philharmonic, working with such conductors as Andrew Sewell, Eric Zhou, Taijiro Iimori, Gisele Ben-Dor, Fabio Machetti, Randall Craig Fleisher, John DeMain, Ron Spiegelman, Daniel Alcott, and Darryl One, among others. His chamber music and duo collaborations have included internationally renowned artists such as clarinetist Karl Leister, flautist Andras Adorjan, and members of the St. Lawrence and Ying String Quartets, in addition to frequent projects with his distinguished faculty colleagues at the University of Michigan. He has recorded solo and chamber music CDs for the Equilibrium and Brevard Classics labels.
About the Violinist
A member of the Indiana-based Chester String Quartet for 15 years, violinist Kathryn Votapek now maintains an active career as soloist and as guest artist at chamber music festivals throughout the U.S., Canada, Europe and Central America. Ms. Votapek has been on the faculty of the Meadowmount School of Music, the Interlochen Arts Camp, the Las Vegas Music Festival, the Madeline Island Music Camp, the Quartet Program, the Banff International Festival, and the Adriatic Chamber Music Festival (Italy), as well as performing at the Speedside Festival (Canada), the Klosterkamp Kammermusikfest (Germany), the International Deia Festival (Spain), the Garth Newel Festival, the Fontana Festival, and with the Chicago Chamber Musicians.
Votapek is currently Assistant Professor of Violin at University of Michigan and the Associate Concertmaster of the Ann Arbor Symphony Orchestra. She was Associate Professor of Violin and Artist in Residence at Indiana University South Bend. Ms. Votapek received her Bachelor of Music degree at Indiana University and Masters degree from the Juilliard School. Her teachers were Robert Mann, Franco Gulli, and Angel Reyes.
About the Book
In addition to seven original essays, Millesgården: The Home and Art of Carl Milles features new photography by the Chinese photographer Yanan Li. The characteristic shutter sound of the Hasselblad camera awakened Yanan's interest when he was a student in film photography, and it became one of the reasons that inspired his move to Sweden in 2000. Today, he serves as one of the distinguished and small group of Hasselblad ambassadors.
While many photographers have visited Millesgården over the years, Yanan managed to interpret different connections and find new angles between works with the garden estate. In working from dawn to dusk, occasionally spending the night, and fighting his way through blizzards, Yanan developed an intimate knowledge of Millesgården. His images are evocative of the powerful emotions the place engenders.
Millesgården: The Home and Art of Carl Milles retails for $72. On December 11th only, concert attendees will be able to purchase the book for $65 (10% discount).
About the Center
Founded in 2012, Cranbrook Center for Collections and Research centralizes the Cranbrook story to increase awareness of -- and access to -- the diverse art, architectural, landscape, design, and historical resources that comprise the Cranbrook legacy. The Center -- which includes Cranbrook Archives -- serves a broad audience through its research initiatives and educational programs that include tours, lectures, and numerous behind-the-scenes opportunities.
Photo Credits:
"Beethoven" from the Orpheus Fountain group, photo by Robert Yanal; Book Cover Millesgården, photo by Yanan Li; Carl Milles sculpting Orpheus at Cranbrook, 1934, photo by Richard G. Askew, Cranbrook Archives.
---
Michigan Modern: Design that Shaped America
Book Launch Lecture Series: Preserving Michigan Modern
FREE lecture series presented by the State Historic Preservation Office in collaboration with the Cranbrook Center for Collections and Research. Hosted by the Cranbrook Center, Cranbrook Art Museum, and Cranbrook Institute of Science.
For more information, please contact the Center at 248-645-3307 or center@cranbrook.edu.
Michigan Modern: Design that Shaped America Book Release Party
Sunday, October 16 | 3:00pm - 5:00pm
Cranbrook Institute of Science
39221 Woodward Avenue, Bloomfield Hills, MI 48304
Parking in the circle drive and parking deck on Institute Way
"The Michigan Modern Story"
Brian Conway, State Historic Preservation Officer
"Michigan-California Connections"
Amy Arnold, Project Manager, Michigan Modern
"Michigan's Influence"
Alan Hess, Architect and Author
Saving a Legacy: Minoru Yamasaki
Sunday, October 23 | 3:00pm - 5:00pm
Cranbrook Art Museum
39221 Woodward Avenue, Bloomfield Hills, MI 48304
Parking at the museum main lot
"Serenity and Delight: The Architectural Humanism of Yamasaki"
Dale Gyure, Professor of Architecture, Lawrence Technological University
"Preserving the Yamasaki & Associates Office Records"
Mark Harvey, State Archivist, Archives of Michigan
"Restoring the Yamasaki Pools, McGregor Memorial Conference Center, Wayne State University"
Elisabeth Knibbe, FAIA, Principle, Quinn Evans Architects
and Richard Hess, Senior Associate, Quinn Evans Architects
Designing America's Homes
October 30 | 3:00pm - 5:00pm
Cranbrook Institute of Science
39221 Woodward Avenue, Bloomfield Hills, MI 48304
Parking in the circle drive and parking deck on Institute Way
"Documenting the Cranbrook Influence"
Leslie S. Edwards, Head Archivist, Cranbrook Archives
"Mid-Michigan Modernism: From Frank Lloyd Wright to Googie"
Susan J. Bandes, Professor of Art History, Michigan State University
"Alexander Girard and the McLucas House"
Deborah Kawsky, Adjunct Associate Professor, Madonna University
General Motors and the American Dream
November 6 | 3:00pm - 5:00pm
Cranbrook Art Museum
39221 Woodward Avenue, Bloomfield Hills, MI 48304
Parking at the museum main lot
Susan Skarsgard, Designer/Manager, GM Design & Special Collections, General Motors Corporation
Christo Datani, Head Archivist, General Motors Heritage Center
---
Eero Saarinen: The Architect Who Saw the Future
World Premiere of the American Masters Film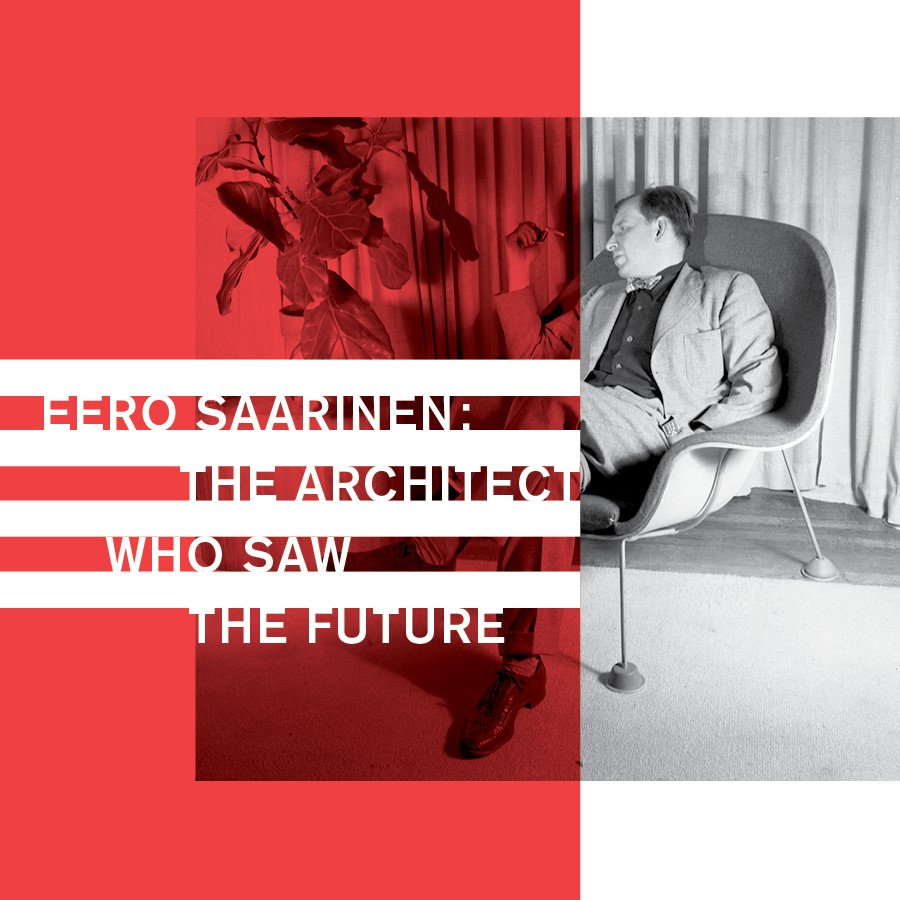 Friday, September 9, 2016
8:00 - 11:30pm
Cranbrook Art Museum, deSalle Auditorium
Valet Opens at 7:15pm
Auditorium Doors Open at 7:30pm
Film Begins at 8:00pm
Special Guests
Peter Rosen, Producer and Director
Eric Saarinen, Co-Producer, Director of Photography, and son of the architect
Robert L. Ziegelman, FAIA, Associate Producer, Consultant, and colleague of the architect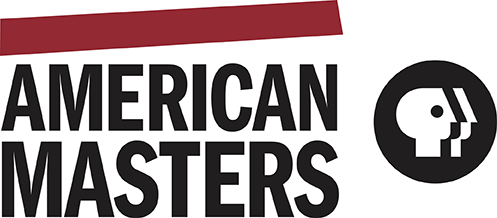 This event is sold out! If you would still like to contribute to the Film Premiere fundraiser by making a donation to the Center, please call 248 645.3215. Please email center@cranbrook.edu with your name and phone number to be added to our waitlist.
Please join the Cranbrook Center for Collections and Research for an exclusive evening as we celebrate the highly anticipated World Premiere of the American Masters film, Eero Saarinen: The Architect Who Saw the Future.
Highlights of the evening include champagne and gourmet theatre treats, conversation with the filmmakers, and an afterglow with food, drinks, and music by Nuclassica.
Only 200 Patrons and Sponsors will be able to join us on the red carpet for the world premiere of this American Masters film. Don't miss the chance to be one of them!
Film Synopsis
Explore the life of Finnish-American modernist architectural giant Eero Saarinen (1910-1961), whose visionary buildings include National Historic Landmarks such as St. Louis' iconic Gateway Arch and the General Motors Technical Center in Michigan. Saarinen also designed New York's TWA Flight Center at JFK International Airport, Yale University's Ingalls Rink and Morse and Stiles Colleges, Virginia's Dulles Airport, and modernist pedestal furniture like the Tulip chair. Travel with his son, director of photography Eric Saarinen, as he visits the sites of his father's work on a cathartic journey, shot in 6K with the latest in drone technology that showcases the architect's body of timeless work for the first time. Eero's sudden death at age 51 cut short one of the most influential careers in American architecture. Today, Saarinen's work stands apart and continues to inspire, especially in light of renewed interest in 20th-century architects and artists who exploded the comfortable constraints of the past to create a robust and daring American aesthetic. Produced and Directed by Peter Rosen. 68 minutes, 2016. Premiering December 2016 on PBS as part of the American Masters series.
Patron Tickets: $175 ($125 tax-deductible)
Please call the Center at 248 645.3307 to purchase your tickets.
Tulip Chair Level Sponsor Tickets: $2500 ($2270 tax-deductible)
Includes two seats at an elegant dinner with the filmmakers at Kingswood prior to the Film Premiere. For more information, contact Susan Learman at 248 645.3215.
Proceeds benefit the Cranbrook Center for Collections and Research as it launches its fifth year.
World Premiere Honorary Chairs
Kim and Mark Reuss
Corporate Skyscraper Level Sponsor*


Gateway Arch Level Sponsors*




Tulip Chair Level Sponsors*
Dora Apel and Gregory Wittkopp
Michael Bartus
Joanne and Richard Brodie
Erin and Dominic DiMarco
Margery and Michael Dosey
Catherine and Nathan Forbes
Mark Johnson and Marc Zupmore
Mariam C. Noland and James A. Kelly
Jane and Edward Schulak
Thomas Sebold and Associates
Sandra A. Seligman
Sandra Smith and Robert Wilson
Amy and Mark Spitznagel
Marissa and Jonathan Wege
Elizabeth and Michael Willoughby
World Premiere Contributing Patrons
Blossoms Florists
Quinn Evans Architects
Star Trax Events
World Premiere Steering Committee
Elizabeth and Michael Willoughby, Co-Chairs
John H. Gardner
Mark Johnson
MaryAnn Moreno and Douglas Bacon
Mariam C. Noland and James A. Kelly
Jane and Edward Schulak
Candace and Dan Sebold
Karen Pipsan Swanson
Robert L. Ziegelman
Gregory Wittkopp, Center Director
Susan Learman, Center Development Officer
*Lists reflect sponsorships as of September 8, 2016.
Cranbrook would like to acknowledge the A. Alfred Taubman Challenge Grant that made this film possible. Cranbrook also recognizes the Michigan-based patrons Larson Realty Group, Maxine and Stuart Frankel Foundation, Michigan Architectural Foundation, Tod Williams and Billie Tsien, and Michael Willoughby and Associates, as well as SmithGroupJJR and Rossetti Architects, all of whom supported the original production of the film. Special thanks also go to Robert L. Ziegelman for his efforts to make this film a reality.
Eero Saarinen: The Architect Who Saw the Future is a co-production of Peter Rosen Productions, Inc., Thirteen Productions LLC's American Masters for WNET, and WTVS in association with YLE. The film will premiere nationwide December 2016 on PBS.
---
Edible Landscapes:
A Midsummer Night's Dinner
A Greek Theatre Tour and Farm-to-Table Dining Experience Featuring Gold Cash Gold and Chef Josh Stockton
Cranbrook House
Sunday, June 5, 2016, 5:00 – 8:30pm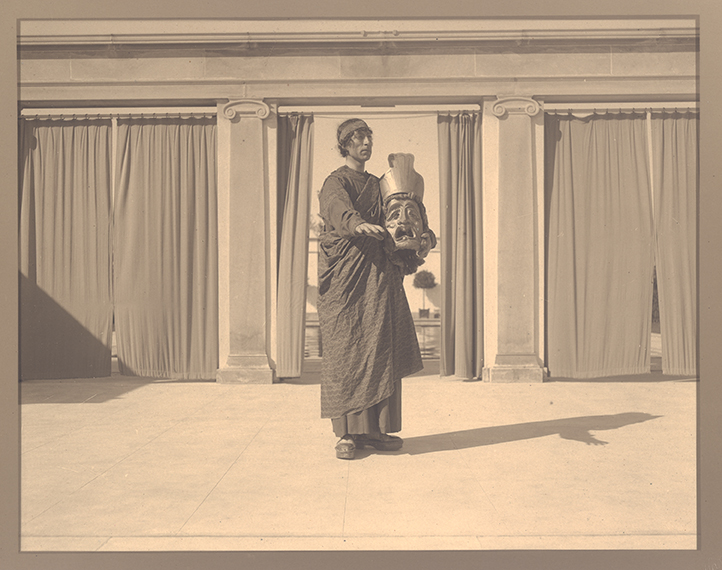 With William Shakespeare serving as our muse, the Center's second "Edible Landscapes" dinner will weave together the histories of Cranbrook House and Cranbrook's Greek Theatre with the sumptuous feasts penned by the great English Bard in his plays, including A Midsummer Night's Dream.
The dinner will be hosted by Gregory Wittkopp, Director of the Cranbrook Center for Collections and Research, and Daniel Dobrovich, Guest Director of St. Dunstan's production of A Midsummer Night's Dream and Director of Theatre at Cranbrook Kingswood Upper School. The evening will start with a tour of the Greek Theatre and—quite literally—a behind-the-scenes view of the production's stage set. After the tour of the theatre, the culinary experience will begin on the North Terrace of Cranbrook House overlooking Kingswood Lake with appetizers and wine or an Oberon beer (as Oberon was Shakespeare's King of Fairies). Guests then will move into the Library where the tables will be set for a three-course dinner and dessert—a collaboration between Chef Josh Stockton at Gold Cash Gold in Detroit, and Daniel Dobrovich, both of whom will narrate the dinner as it unfolds.
Pre-paid reservations can be made by calling Jody Helme-Day, Administrative Assistant for the Center, at 248-645-3307. Guests are encouraged to register early as the dinner is strictly limited to sixty people—and the first Edible Landscapes dinner sold out. We will gladly keep guests that wish to dine together at the same table and accommodate dietary restrictions, provided we are notified at the time of registration.
$175 per person (includes a $25 tax-deductible donation to Cranbrook's Center)
Proceeds benefit the preservation, collections management, and interpretation efforts of Cranbrook's Center for Collections and Research.
Photo credit: Cranbrook Masque with Actor Sam Hume on the Stage of the Greek Theatre, Cranbrook Estate, 1916. Photograph by George W. Hance; Courtesy Cranbrook Archives, Cranbrook Center for Collections and Research.
To purchase tickets to one of St. Dunstan's seven performances of A Midsummer Night's Dream (June 3, 4, 10, 11, 16, 17, and 18) please visit St. Dunstan's website at www.stdunstanstheatre.com or call 248-737-3587.
Center Spring 2016 Keynote Lecture
Cranbrook's Japanese Garden in Context: Japanese-style Landscapes in America, Then and Now
Sunday, April 24, 2016, 3:00pm
Cranbrook Institute of Science Auditorium
Lecture by Dr. Kendall Brown, California State University, Long Beach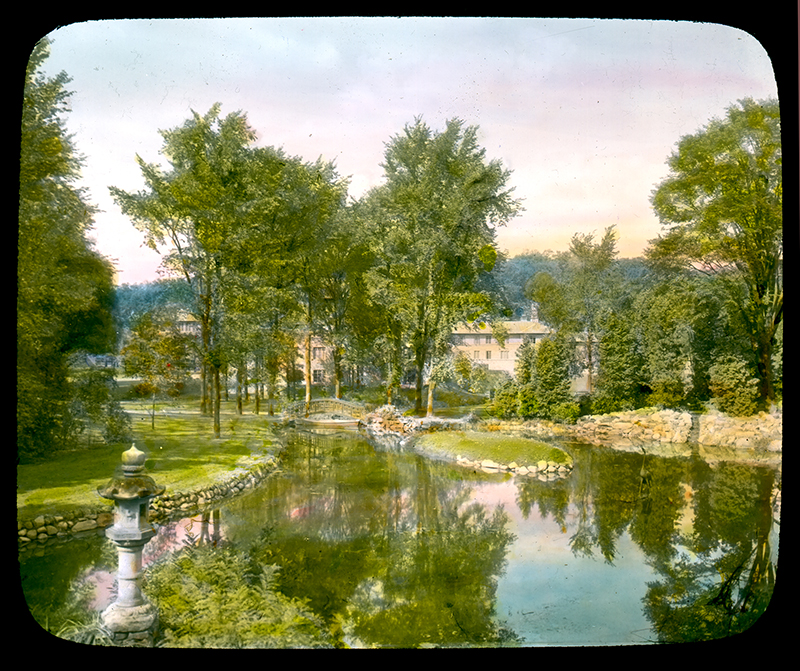 In 1915, Cranbrook founders George and Ellen Booth attended the Panama-Pacific International Exposition in San Francisco. Inspired by the exposition's Japanese pavilion, they returned to Cranbrook and transformed a humble rock garden on their country estate in Bloomfield Hills into a serene Japanese garden. This lecture explores the fashion for Japanese gardens in America in the first decades of the 20th century, tracing their presence at worlds' fairs, commercial sites, and great country homes. It then explores both the social and psychological reasons that explain this "Japanese garden madness." The presentation concludes by sketching how Japanese gardens are playing new, dynamic roles as sites of wellness and transformation today.
Dr. Kendall H. Brown is Professor of Asian Art History in the School of Art at California State University, Long Beach. He received BA and MA degrees in history and art history from the University of California, Berkeley, and a Ph.D. in art history from Yale University. In addition to actively publishing in several areas of Japanese art, including 16th- and 17th-century painting and 20th-century woodblock prints, Professor Brown is a leading figure in the study of Japanese gardens in North America. His book, Quiet Beauty: The Japanese Gardens of North America (Tuttle, 2013) is considered the definitive study in this field. After planning the International Conference on Japanese Gardens Outside Japan in 2009, he served as President of the Board of the North American Japanese Garden Association from 2012-2014. He currently is working on a book, Visionary Landscapes, which explores the styles, meanings, and functions of Japanese gardens in the 21st century. This is his first lecture in Michigan.
The Lecture will be followed by a Sushi Reception in the West Entrance
Admission is Free and guests will be seated on a first come, first seated basis.
Cranbrook Institute of Science is located at 39221 Woodward Ave. in Bloomfield Hills, Michigan. Free parking is available in the Institute's parking deck. For more information, please contact the Center for Collections and Research at 248-645-3307.
Co-sponsored by the Japan America Society of Michigan and Southwestern Ontario and hosted in partnership with Cranbrook Institute of Science.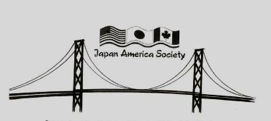 Photo Credit:
Japanese Garden, Booth Estate, Bloomfield Hills, Michigan (Garden Designed 1915)
Photography by George W. Hance (Circa 1932); Copyright Cranbrook Archives, Cranbrook Center for Collections and Research
APRIL 2015
Lectures
Cranbrook Center for Collections and Research lectures are held at Cranbrook Art Museum, deSalle Auditorium. Purchase tickets at the door. $10 for Adults and Seniors; Free for Students with ID.
Watch and Work
Louis Benech, Landscape Designer
Wednesday, April 8, 2015 • 6:30pm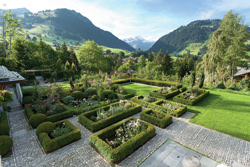 One hundred and eleven years after George and Ellen Booth first began to shape and plant the landscape that they named Cranbrook, the Community is updating the Master Plan, one that will lead us into the next century of stewardship and renewal of our natural environment and the remarkable buildings that house our programs. Join the Center as we learn about the creative solutions brought to similar challenges by the renowned French landscape designer, Louis Benech. Benech has carried out some 300 park and garden projects around the world including work at the Tuileries, the Elysée Gardens, and the Quai d'Orsay, as well as Pavlovsk's Rose Pavilion in St. Petersburg and the Gardens of the Achilleion in Corfu. He also has worked for organizations such as Hermès, Axa, and Suez. With each of his projects, Benech combines a desire to create long-lasting and aesthetically pleasing gardens with respect for a site's history and ecosystem, while also considering its future upkeep. At the heart of his work is one simple idea — a garden is an artificial construction with elements of nature that has to bring pleasure to those who experience it. A recipient of the Chevalier of the Légion d'Honneur and Chevalier des Arts et des Lettres, Benech is now working at the Palace of Versailles on a contemporary garden for the Water Theatre Grove. Louis Benech's lecture at Cranbrook is presented in partnership with the Penny Stamps Speaker Series, Stamps School of Art and Design, University of Michigan.
Caption/Credit: © Eric Sander, Jardin
The Many Faces of Architect Albert Kahn
Eric Hill, Architect and Architectural Historian
Sunday, April 19, 2015 • 4pm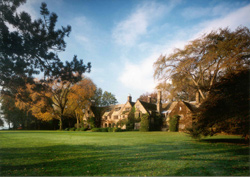 Struggling son of German immigrants, self-educated student of architecture, pioneering entrepreneur and prolific source of modernism, steely businessman, generous civic leader, and prominent architect of the Arsenal of Democracy, Albert Kahn was a Renaissance man of many facets. Comparably broad in scope and design expression, Kahn's architecture transformed the face of Detroit over nearly a half century of phenomenal productivity. From American Arts and Crafts authenticity to Neoclassical sophistication, and from Art Deco finesse to industrial strength Modernism, the common denominator in Kahn's portfolio was a search for design quality and appropriateness. This talk will survey the breadth of Albert Kahn's legacy to Detroit, America, and indeed the world. It is a fascinating story –one in which James Scripps and Cranbrook founders George Gough Booth and Ellen Scripps Booth played no small role.
Eric J. Hill, PhD, FAIA, is a professor of architecture at the University of Michigan and practicing architect based in Bloomfield Hills. Previously, as a principal with Albert Kahn Associates, he oversaw the preservation and renewal of many of Albert Kahn's important works built in the Detroit area between 1903 and 1942. Hill is a graduate of the University of Pennsylvania and Harvard's Graduate School of Design, and is co-author of The AIA Guide to Detroit Architecture.
Caption/Credit: Courtesy Edsel and Eleanor Ford House.
Caption/Credit: Courtesy of Eric Hill.
Events
MAY
Exploring Albert Kahn's Detroit SOLD OUT!
(A Hard Hat and Sport Coat Bus Tour)
Saturday, May 16, 2015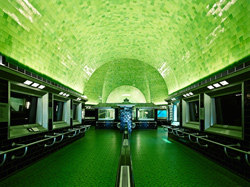 The Cranbrook Center for Collections and Research presents its fifth "Day Away," a program that explores Cranbrook connections off campus. Join the Center as we travel into Detroit, exploring commercial buildings, private homes, and a factory designed by famed architect Albert Kahn. Our guides for the day will be Gregory Wittkopp, Director of the Center and Cranbrook Art Museum; Michael Hodges, fine arts writer for the Detroit News and (because there's always a Cranbrook connection) 1972 Cranbrook Schools graduate; and Stefanie Dlugosz-Acton, the Center's Collections Fellow. The day will begin at Cranbrook House, the 1908/1919 home of our founders George and Ellen Scripps Booth. Even Cranbrook history buffs will discover a few new details as we take a brief tour of the Arts and Crafts style architecture. We then will board our motor coach (and yes, it will have a restroom) and travel south on Woodward Avenue towards Detroit stopping to tour the Administration Building of Henry Ford's Highland Park Plant (1909-1920). The Administration Building, which has been acquired by the Woodward Avenue Action Association for transformation into an automobile museum, is at the beginning stages of a multi-year restoration and not yet open to the public. This special tour, conducted by WAAA's Executive Director Deborah Schutt literally will require that we all wear hard hats (not to mention sensible shoes). But at the end of it, you will have bragging rights with Detroit's architecture and design buffs. From industry to skyscraper, our final morning stop will be a brief stop at the 1928 Fisher Building in the heart of downtown Detroit, paying special attention to a few of its many Cranbrook connections, including the mosaic murals by Geza Marotti. As we know that good food (no, great food!) is an important part of these tours, we will have lunch at Selden Standard, the Detroit Free Press's 2015 Restaurant of the Year designed by (yes, get ready for another Cranbrook connection) 2008 Academy architecture alum Tad Heidgerken. This allinclusive tour even includes a glass of wine or a craft beer to help you relax after the hard hat factory tour.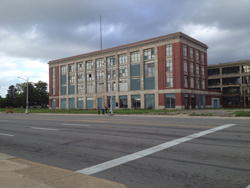 Following lunch we will travel to the Detroit Athletic Club for a tour and experience of Kahn's six-story Clubhouse. As this remarkable building is only open to club members, our guide will be DAC member and painting conservator Kenneth Katz assisted by Booth Family member John Lord Booth II (his grandfather is Ralph Harmon Booth, George Booth's brother). Instead of a hard hat, everyone (no exceptions) will be required to adhere to the Club's dress code which is Professional Business Attire and includes sport coats for men. Our next stop will take us to Belle Isle (now a Michigan State Park) to tour the Aquarium, one of the first of its kind in the United States, and the Anna Scripps Whitcomb Conservatory, two of Kahn's earlier designs from 1904. (And yes, Anna Scripps Whitcomb was Ellen Scripps Booth's sister.) Our final stop before our return to Cranbrook will take us inside the 1927 Edsel & Eleanor Ford House in Grosse Pointe where our host will be the estate's Executive Director, Kathleen Mullins. Exhausted yet? Rumor has it we will be allowed to relax in the Ford House at the end of our tour with a glass of wine—with or without a sport coat. Our guides will make sure that even the time we spend on the bus will be an educational experience, as we will be discussing many more Kahn buildings that we will pass as Detroit and the surrounding metro are filled to the brim with Kahn designs. The cost of this all-inclusive guided tour is $85 per person. Guests should arrive at Cranbrook House for registration and coffee starting at 8:45am. The tour and program will start promptly at 9:15am. The bus will return to Cranbrook by 5:45pm. To purchase your seat and pay by credit card, please call Kim Larsen at 248-645-3319 (weekdays). But don't delay—all of the past Day Away programs have sold out, often within a couple of weeks of their announcement. And remember, wear sensible shoes, be prepared to don a hard hat in Highland Park, and men will be required to wear a sport coat (did we mention no exceptions?) while in the Detroit Athletic Club.
Caption/Credit: Interior of Belle Isle Aquarium. Courtesy of Belle Isle Conservancy and Belle Isle Aquarium
Caption/Credit: Highland Park plant photo courtesy of the Woodward Avenue Action Association.
June
Center Concert and Benefit
Leonard Bernstein and Friends
James Tocco, Pianist • Sunday, June 7, 2015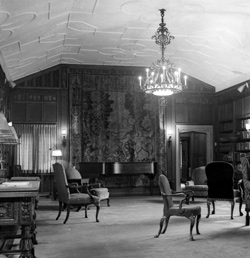 The ivories of the Cranbrook House Steinway & Sons concert grand piano have been tickled by many legendary pianists, including the American composer Leonard Bernstein. Join the Center and the Cranbrook House and Gardens Auxiliary as we celebrate the Auxiliary's recent restoration of the piano—a year-long, $40,000 project—with a concert by the equally legendary pianist James Tocco. The concert will include an excerpt from Bernstein's Symphony No. 2, The Age of Anxiety, which Bernstein remembered he was composing on the Steinway while in residence at Cranbrook in the spring of 1946. The program, which also includes compositions by Bernstein's friends and contemporaries such as George Gershwin and Aaron Copland, will be introduced with remarks about the piano and its restoration by Center Director Gregory Wittkopp and remarks about Bernstein and his compositions by Tocco. A Detroit native, James Tocco is Founding Artistic Director of the Great Lakes Chamber Music Festival, Eminent Scholar/Artist-in-Residence at the University of Cincinnati College Conservatory of Music, and former Professor of Piano at the Musikhochschule in Lübeck, Germany. Among Tocco's most treasured experiences is the day he met with Leonard Bernstein at Bernstein's home in Fairfield, Connecticut, where they played a "four-hand" piano arrangement of Stravinsky's The Rite of Spring .All proceeds from this concert will be used by the Center and the Cranbrook House and Gardens Auxiliary to conserve and restore the Cultural Properties on display in Cranbrook House.
A History of the Cranbrook House Steinway Piano (and its Most Famous Pianist, Leonard Bernstein) The Cranbrook House Steinway Model D concert grand piano was manufactured by Steinway & Sons of New York City on December 18, 1929. In February 1935, after a short life at the Colony Town Club, George Booth purchased the piano from Grinnell Brothers of Detroit for use by Cranbrook Academy of Art. The piano was placed in the main hall of the Cranbrook Pavilion (now St. Dunstan's Playhouse) in the winter of 1935 and was used at Academy of Art events including lectures by architects Ely Jacques Kahn and Frank Lloyd Wright, and during the Contemporary American Painting exhibition. Although St. Dunstan's Guild began using the Pavilion in 1937 for rehearsals and storage, Cranbrook Academy of Art continued to hold exhibitions there until the new Art Museum building was completed in 1942. During the early 1940s, George Booth had the Steinway moved to Christ Church Cranbrook "to protect the instrument from damage by dampness or other causes and to give it the benefit of expert use." In March 1944, George and Ellen Booth deeded to the Cranbrook Foundation the Homestead Property, which encompassed not only Cranbrook House but also the Greek Theatre and the Pavilion and all of its contents, including the Steinway.
Enter Leonard Bernstein. In the spring of 1946, Bernstein traveled to Detroit for two concerts: one in March and one in April. During this time, Zoltan Sepeshy (who had met Bernstein previously in New York) invited the pianist to visit Cranbrook for a three-week respite before he traveled to Europe. Bernstein took him up on the offer and after playing a concert broadcast for Sam's Cut-Rate Department Store in Detroit on April 7th, he traveled to Cranbook and stayed at the Academy of Art. (Not surprisingly, Bernstein later commented on the Academy's "spartan" guest accommodations!) The Sepeshys had the piano moved from Christ Church back to the Pavilion and, according to Zoltan's wife Dorothy, Bernstein was given a key to the Pavilion and the privacy he needed to compose during his stay. At the end of the day, Bernstein often had drinks and dinner with the Sepeshys, and enjoyed walking the grounds.
Forty years later, Bernstein returned to Cranbrook in August 1986 to discuss the formation of a composarium with Henry Scripps Booth and Cranbrook President Dr. Lillian Bauder. The composarium, which would have established a program for musicians and composers to live and work on campus, was a long-standing idea that Henry Booth had to provide a life for his own residence, Thornlea House, after his death. It was during this visit that the sixty-eight-year-old Bernstein not only recalled his 1946 visit to Cranbrook, remembering that he already was working on his 1949 Symphony No. 2 (The Age of Anxiety), but also a second visit to Cranbrook in 1957 when he remembered working on West Side Story, which premiered in August of that same year While it is hard to refute the personal memories of the composer, according to the Bernstein day books at the Library of Congress, it is not feasible that he traveled to Michigan in 1957. For the two years prior to the opening of West Side Story, Bernstein worked non-stop on the production, with almost daily meetings in New York. As for his 1946 visit and the Symphony No. 2, Library of Congress Senior Music Specialist Mark Horowitz believes it is more likely that the piece Bernstein was working on at Cranbrook was Facsimile –Choreographic Essay for Orchestra, which premiered in October of 1946. Symphony No. 2, Facsimile, or West Side Story, while we may never know the truth, it is all part of a fascinating history of Cranbrook's lovingly restored piano.
Concert in the Library at Cranbrook House at 4pm; Reception (with Hors d'oeuvres and a Cash Bar) to Meet James Tocco follows.
$75 Adults, Seniors, and Students
(Tickets include a $40 Tax-deductible Donation)
Pre-paid reservations may be made on-line on the House & Gardens website or by calling 248-645-3149
Caption/Credit: Steinway Piano in Cranbrook House Library, 1957. Courtesy Cranbrook Archives.